We are done visiting beautiful destinations in the South and North Cebu, this time my friends and I experienced the breathtaking views in BALAMBAN located at East-North of Cebu
Highlights of our Balamban Tours
–Entrance fee- 80/head
–Tourist Guide- 400/group
–Habal Habal- 75/head one way

–Entrance Fee- 50/head (adult)/ 25 (kids)
–Pool- 50/head if you decided to go swimming.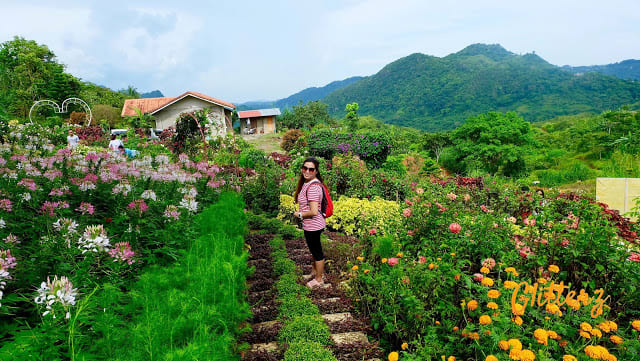 –Entrance fee: 50/head

–No Entrance fee
–Foods are less expensive
–Zipline – 150/head back and forth
√ Florentinos Eco Park (what locals call "Little Baguio")
–50/head
–Best view (Around 5:00 am foggy • 5:00 pm sunset)
How To Get There
Ride VHire going to Balamban at Ayala Terminal for 120/head one way. Don't forget to remind the driver to drop you off at "ESKINA MT. MANUNGGAL". You will see a tarpaulin with pictures of Mt.Manunggal at right side few minutes after West 35 Mountain Resort.
After you get out from the Vhire, you need to walk few steps going to Mt. Manunggal Registration Area. Another bumpy ride to the campsite. The campsite is the starting point of your trail going to the Peak!
Back to the campsite. Habal Habal driver waits for you there. Let them know that you will be heading to JVR Island in the Sky (100pesos/head).
It is up to you which one you will visit first since Jvr Island in the Sky, Buwakan ni Alejandra, Adventure Cafe and Florentinos' Eco Park are sitting right next to one other. Probably a 5-minute walk from one site to another.
You can ride Vhires in front of Jvr going back to Ayala terminal (120/head)
Enjoy the view, follow their rules, love the nature and Be Safe always!
Thank you 
– Jhong Mabini
Feel free to INBOX him for further details!