It's the 8th year that we celebrated his birthday together. Like how classic ERBOF plan, we initially considered going to Coron to celebrate. I even got the point where I asked a few friends for an itinerary. Unfortunately, we ran out of time planning the whole trip, and the initial airfare cost ultimately chickened us both. LOL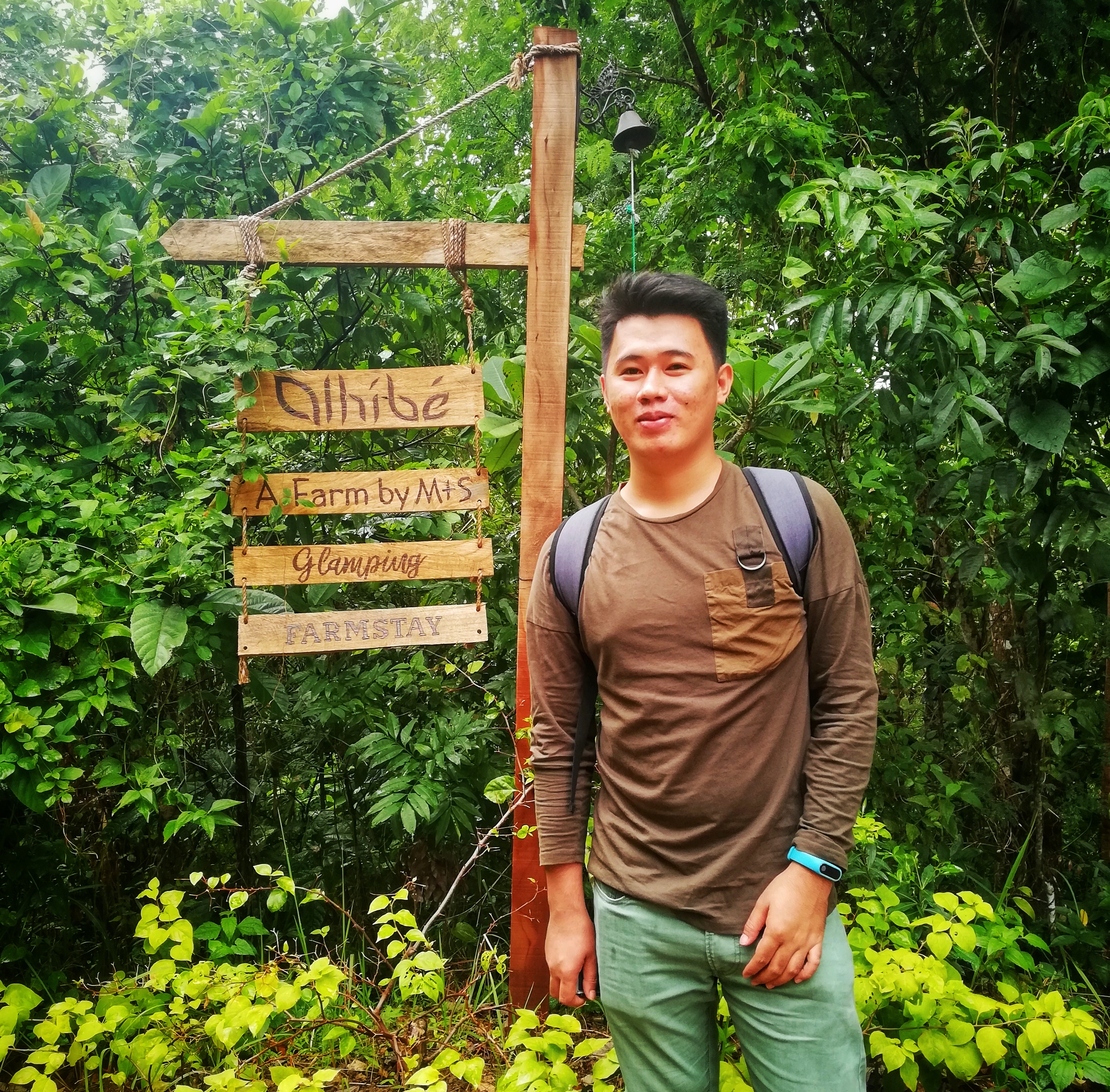 Alhibe Farm it is!
With the help of my beautiful and kind-hearted friend, Janine, we are able to book a 1-night stay at Alhibe through AirBnB. We planned for a 2-night stay, unfortunately, Alhibe was fully booked for the whole month of September, with a few days available for the remaining months of 2019. We are lucky enough to have booked the 2nd of September which is his birthday.  
Going there was a piece of cake, as the owner or AirBnB's system will automatically send you 2 separate emails- 1 for the TAC(terms and conditions) and 1 with a detailed PDF on how to get to the Farm.
The place is AMAAAZZZING!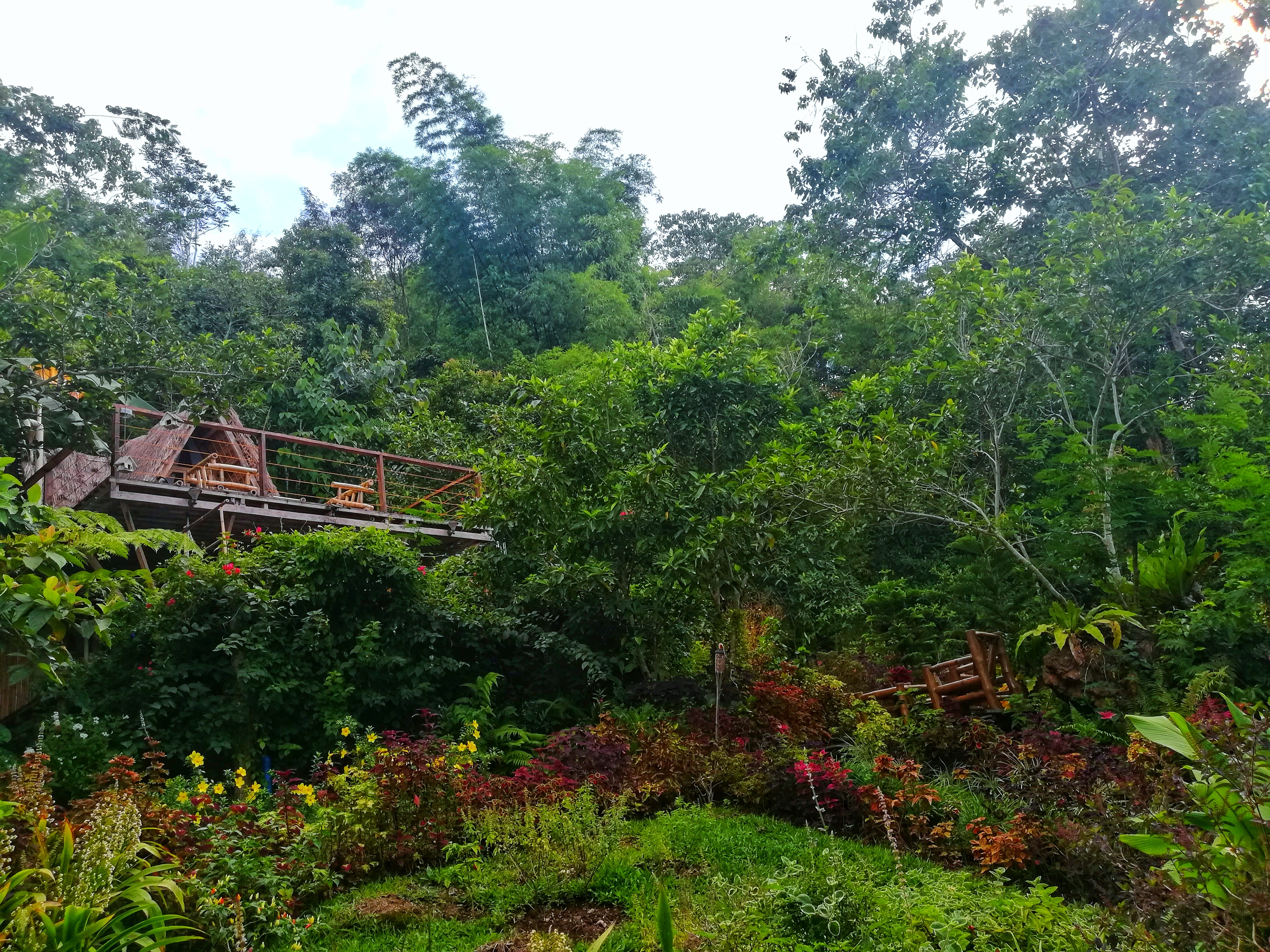 If the vegetation of this place can't calm your soul, not sure what will…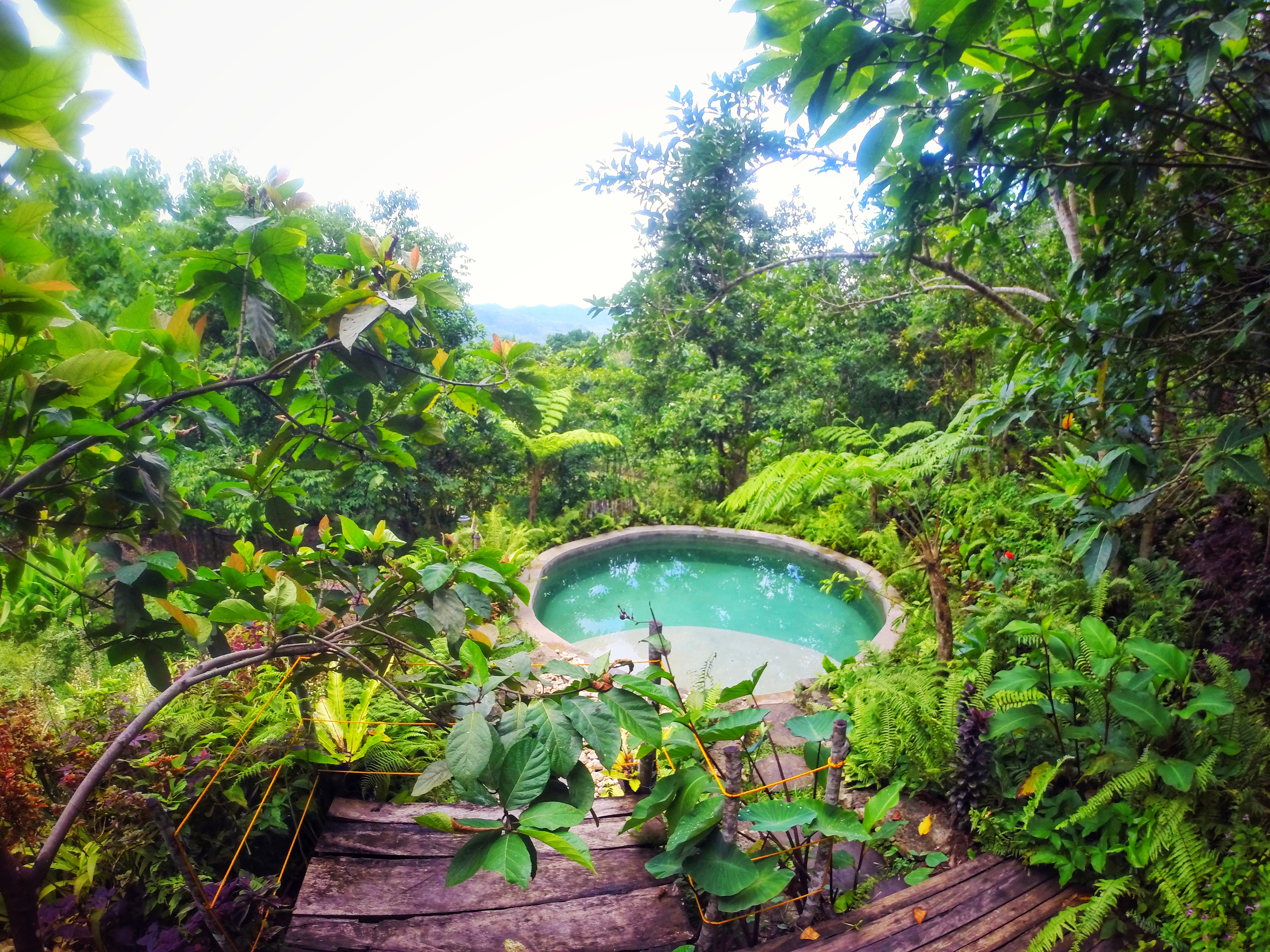 They have a cold flowing pool enough for around 10 people. A perfect way to wash your stress away.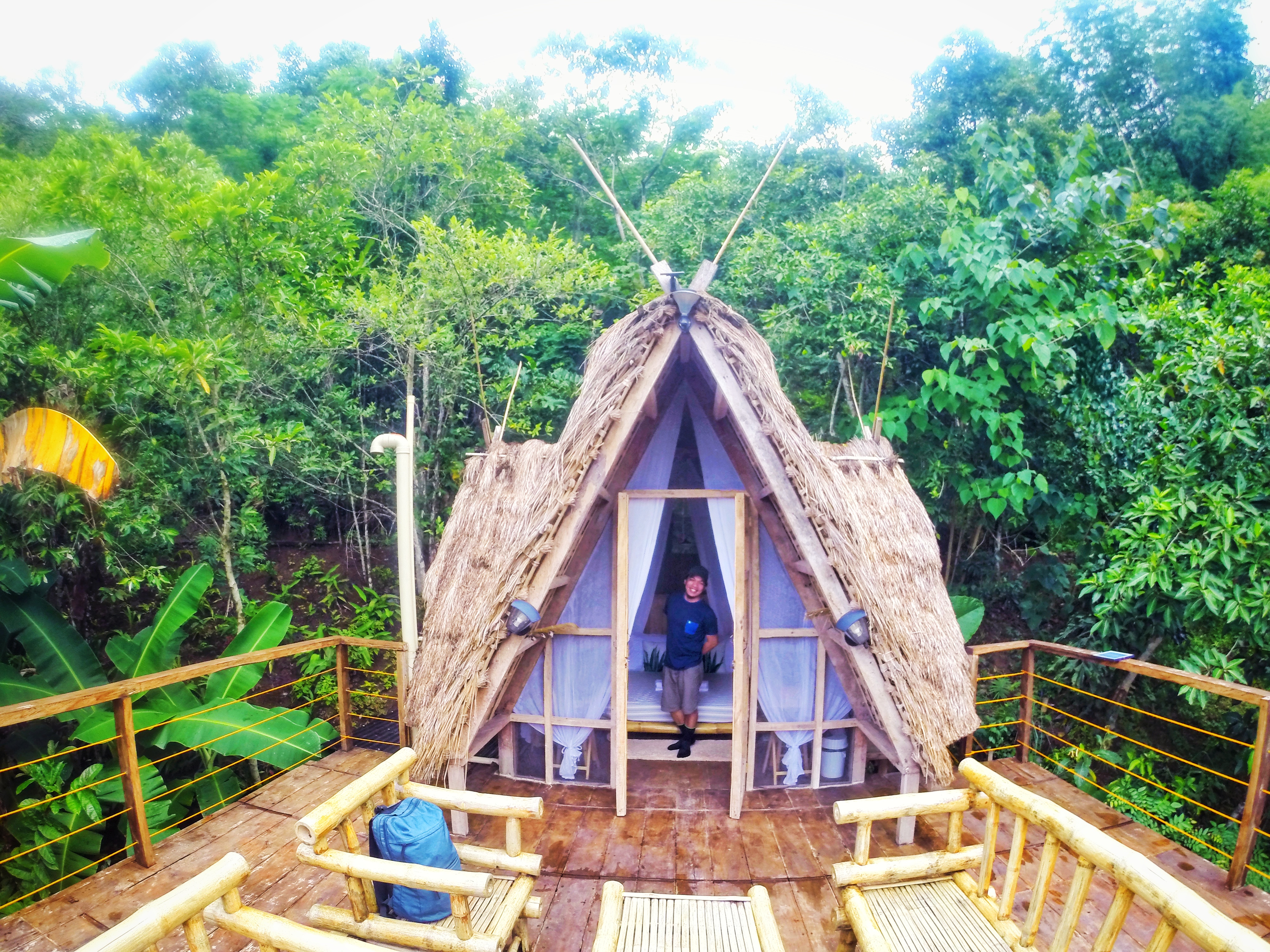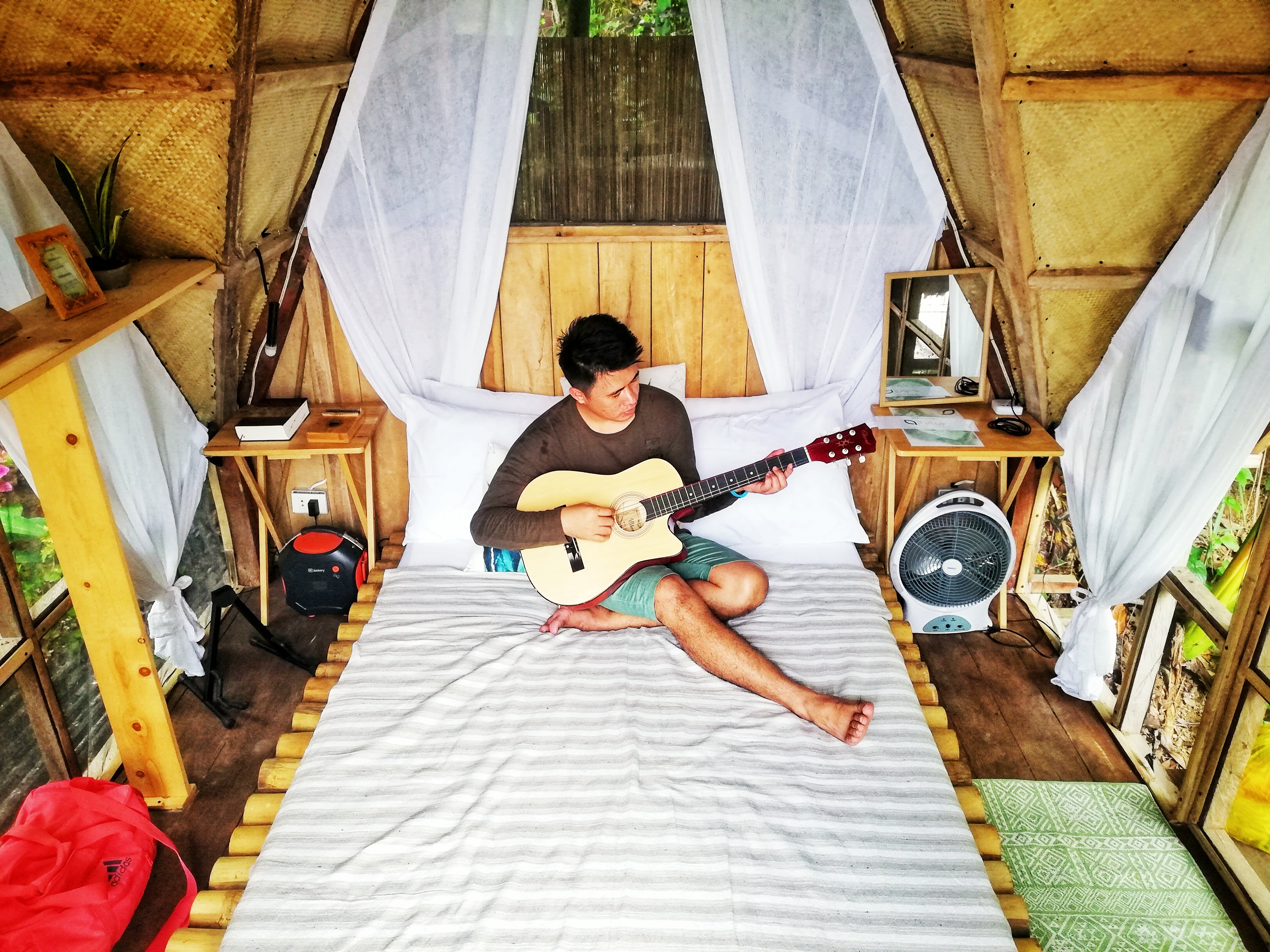 The Payag is provided with a guitar, chargers, flashlights, bamboo speaker and a BlueTooth speaker.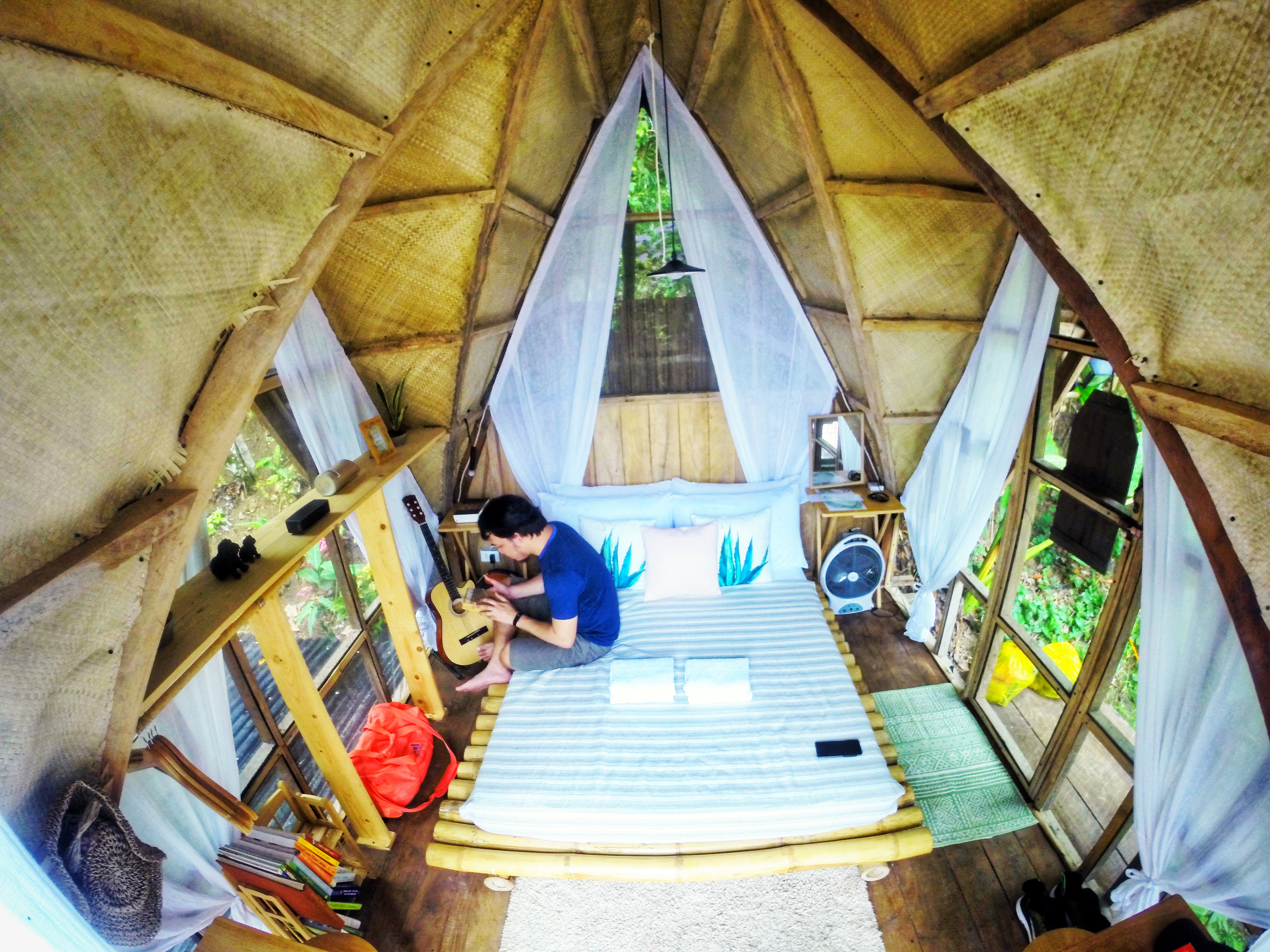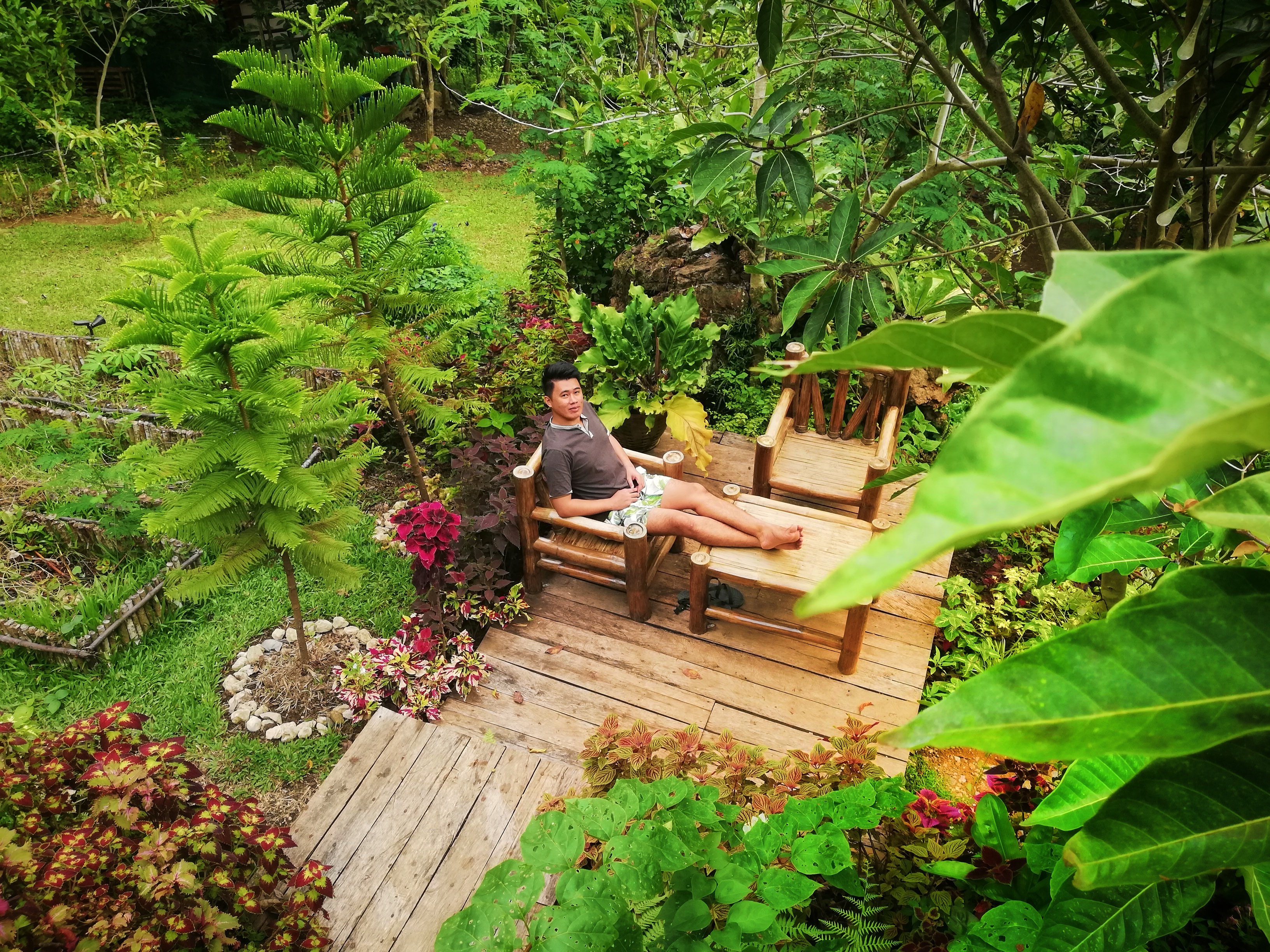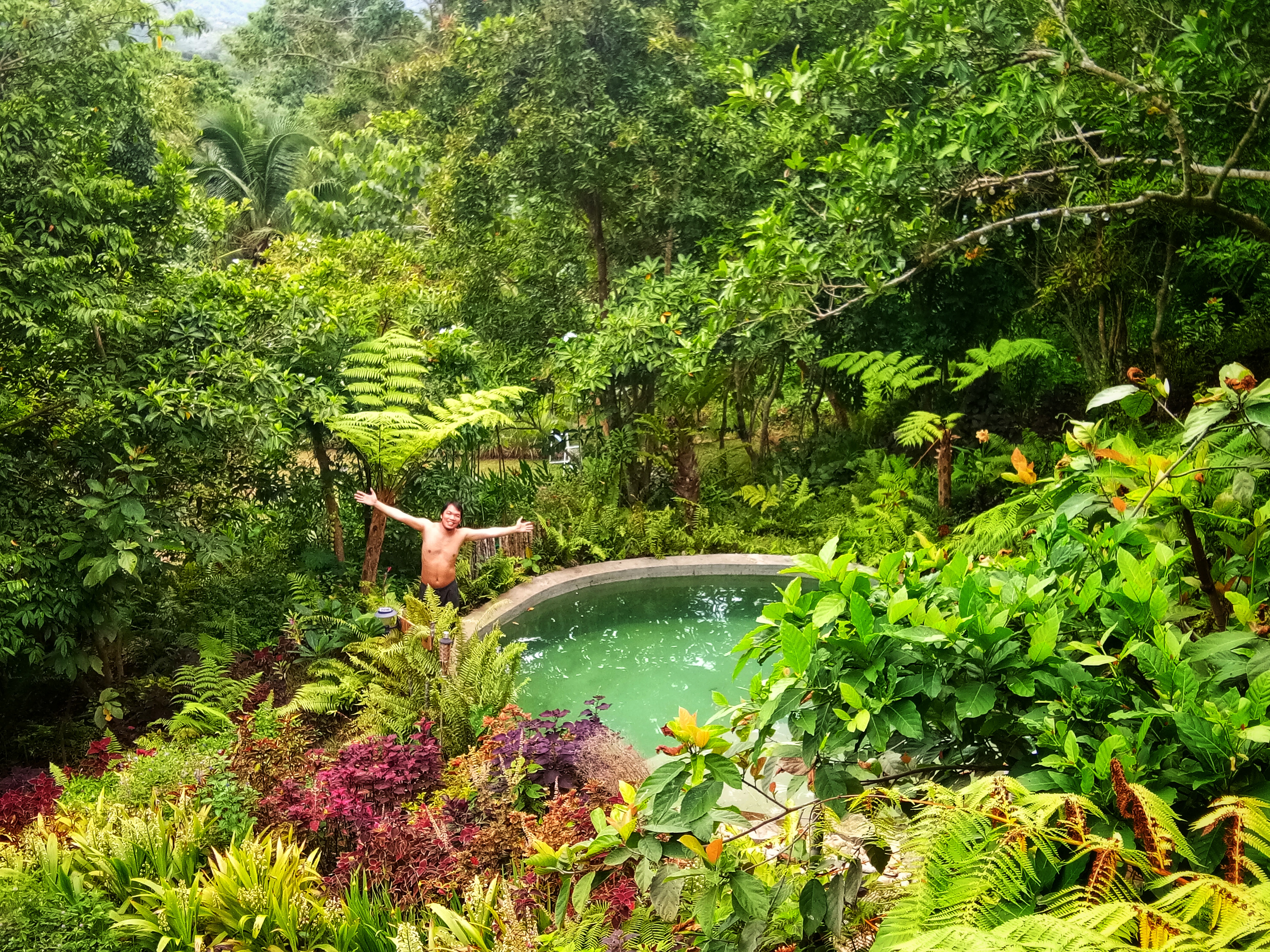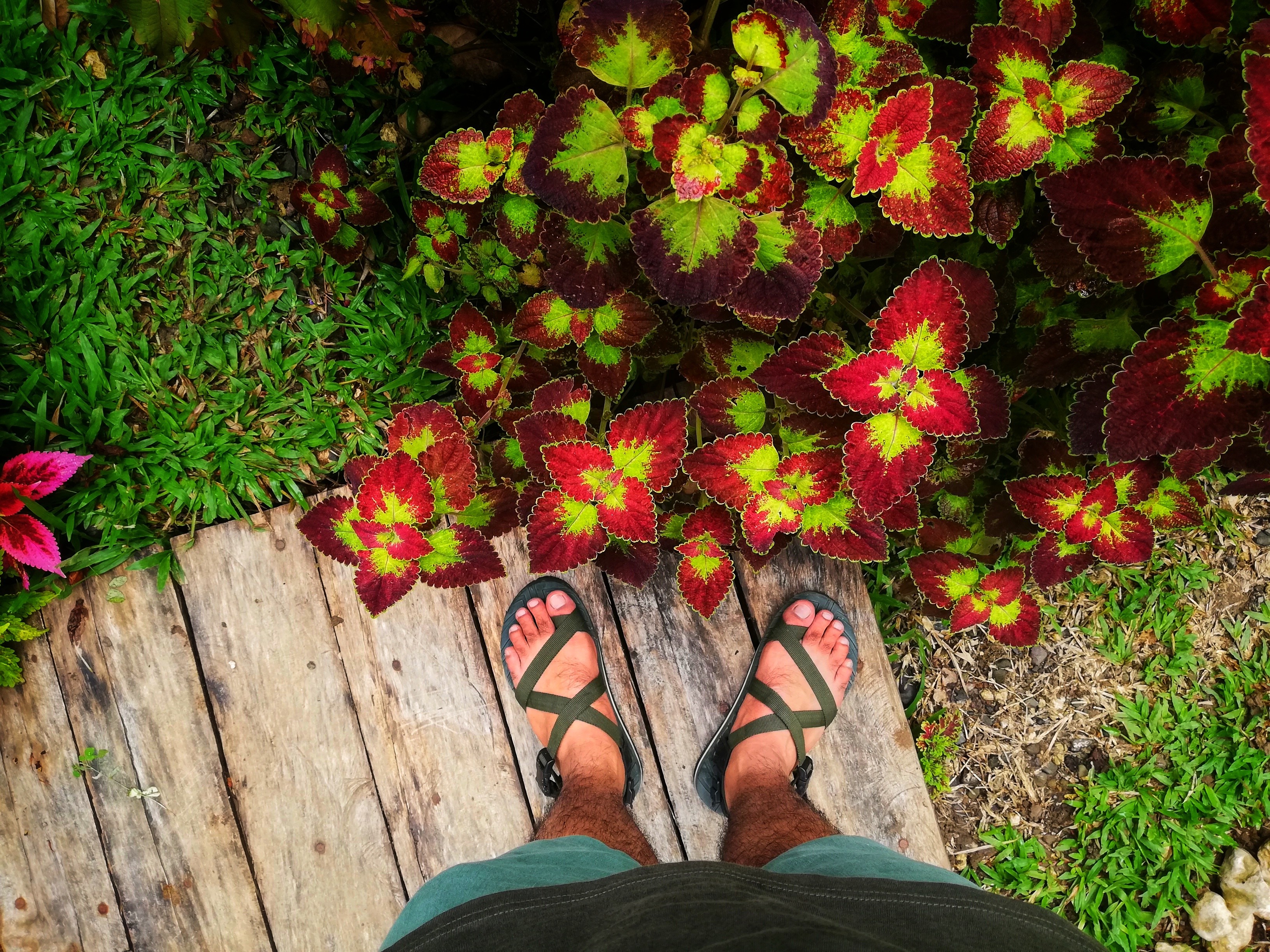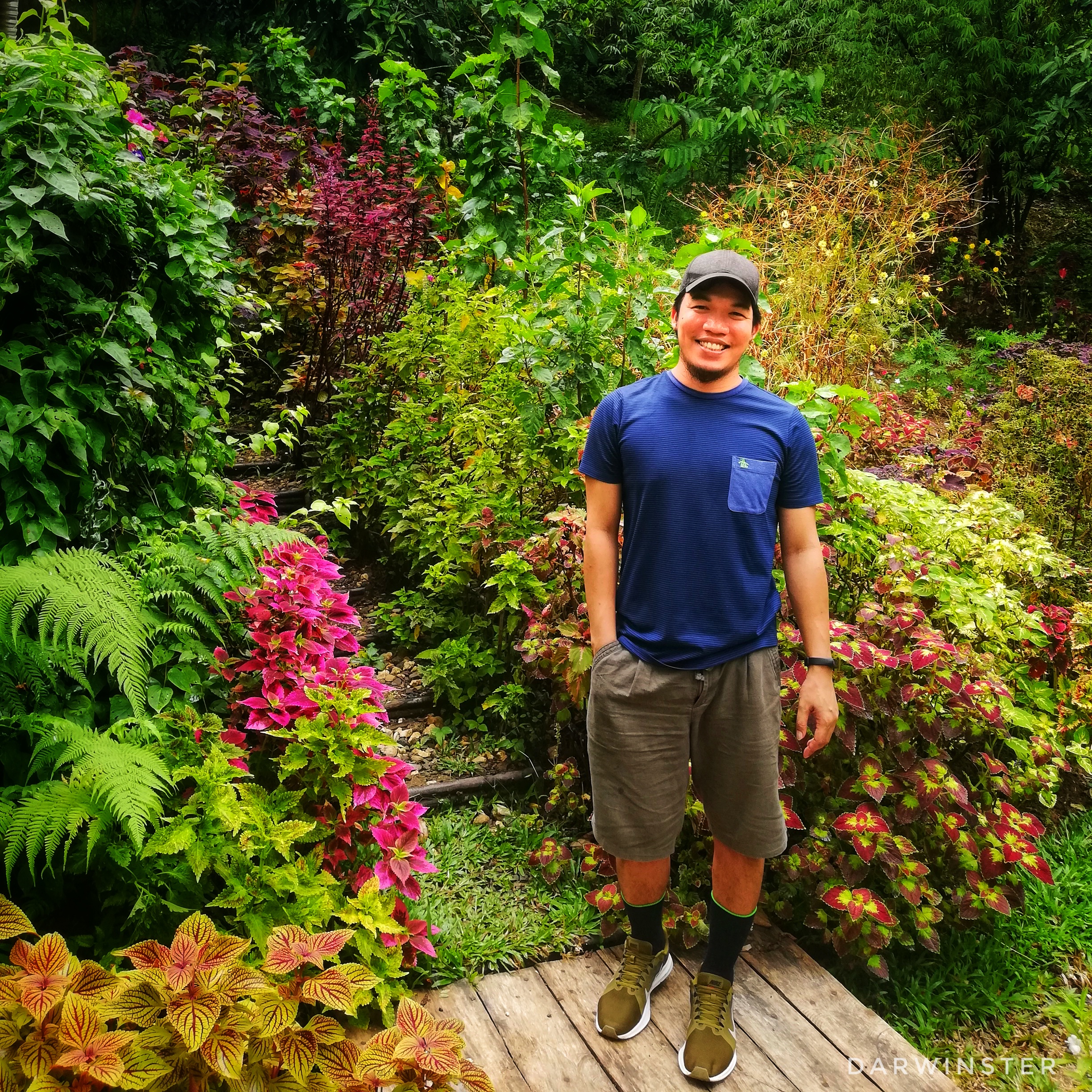 What to Bring
You need to bring your own food as they don't serve any. I suggest you bring with you cooked foods and raw foods that you can cook and prepare the next day. Fruits, loaves of bread, sodas, and cakes are ideal to bring too. They'll provide water and a wheeled ice bucket with 2 packs of Ice cubes (similar to what you get in 7Eleven) as they don't have a refrigerator.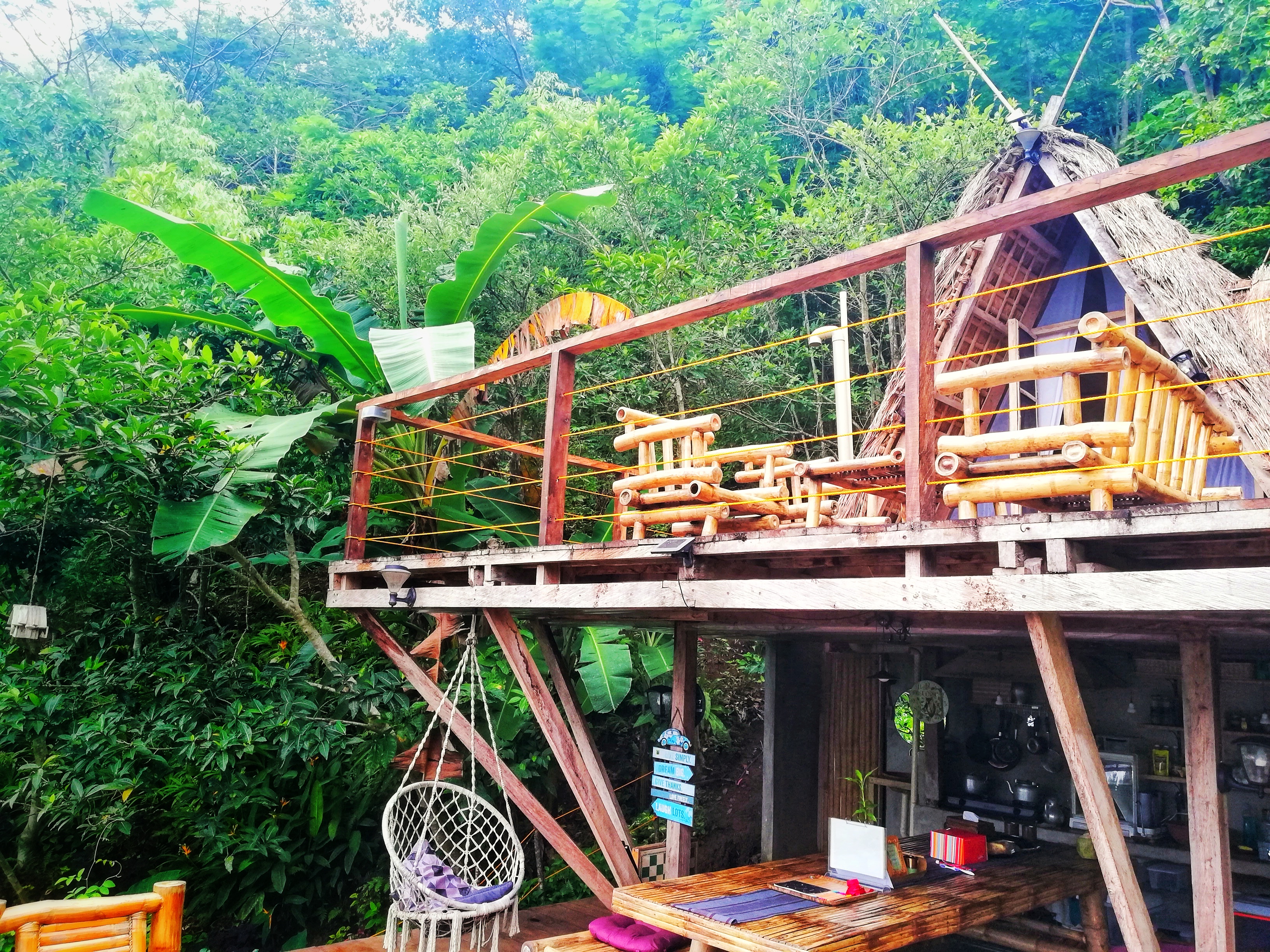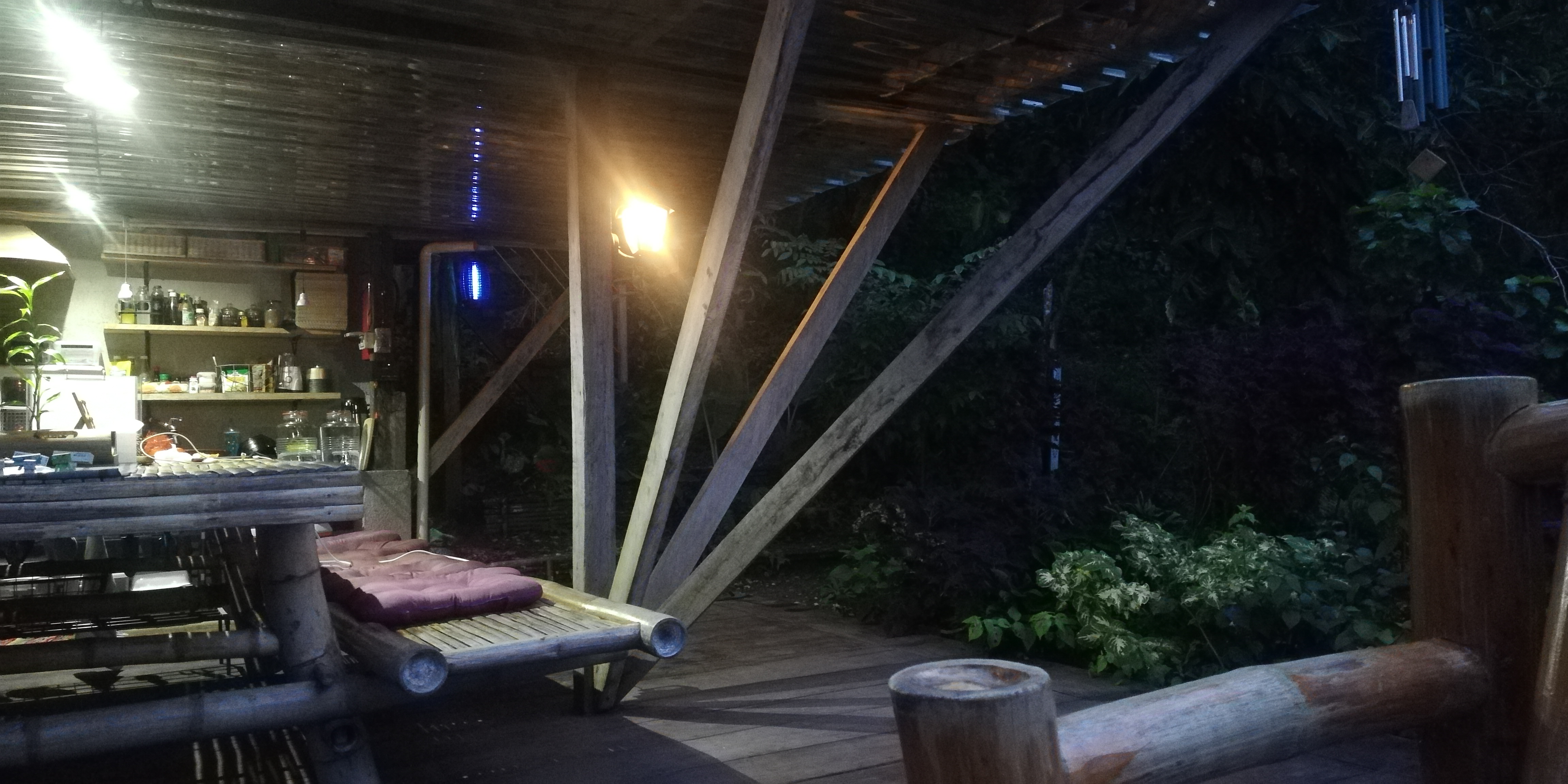 You can use their Kitchen and whatever is in their kitchen. It's packed with all the seasonings you need, sauces, pasta, and even have packs of tapioca. They advised us to bring our own rice, surprisingly as we checked their kitchen, they have a variety of packed uncooked rice (I'm under the impression those were the other guests' leftovers- so kind of them now we have more rice to enjoy ourselves). They also provided us a basket full of chips 😊. And you don't have to worry about tableware, Alhibe got you covered.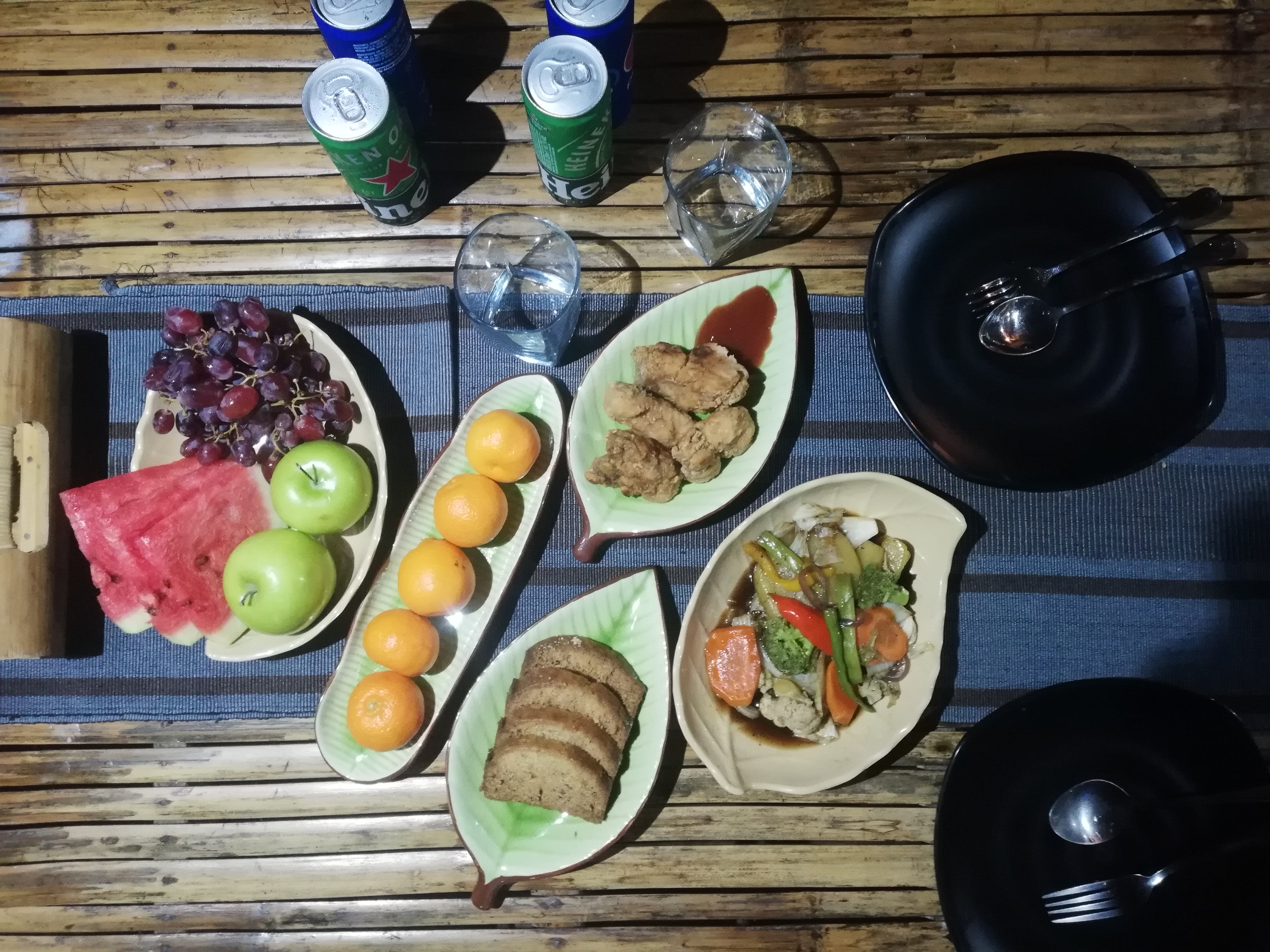 They also have a medicine kit, which is I believe mandatory to all Airbnb registered accommodations. However, I advise you to bring your own insect repellent lotions and your anti-allergy meds.
How to Book
ALHIBE FARM is utterly cozy and beautiful sheltered behind the mountains in Sitio Baucan, Brgy Sac-on, Carmen Cebu.
Guests are treated with exclusive use of the 1-Hectare property of farm stay experience that offers the following activities:
📍 Nature Walk & Farm Exploration
📍 Bonfire Activities
📍 Group Activities at the 'Patag"
📍 Relaxing at Hammock Area
📍 Spring-Fed Pool
📍 Star Gazing/Firefly watching
📍 Alhibe Swing
📍 Others (Chess, Badminton, Mini Football, Sungka & Guitar Playing)
The main hut "PAYAG" also offers wide decks & terrace, kitchen,dining and covered toiled & bath.
For Bookings and Reservation Click the Link Below. (no walk ins)
🔗 https://www.airbnb.com/rooms/32998610?s=51 (Php 6,200 per night Good for 2pax)
Contacts:
🔸 Sir Marvin (owner) : via AirBnB
🔸 Sir Melvin (Habal2 Driver): 09550969066
How To:
🔸North Bus Terminal to Carmen Public Market (P40/pax)
🔸Carmen Public Market to Alhibe Farm (P100/pax)
Note:
WIFI is so WEAK, (no network signal at all). Or maybe it's only during our stay that it(wifi) didn't work, I recommend you ask Marvin if it's something you really wish to conveniently enjoy during your stay.
But I promise you will have a STRONG connection with NATURE!
It's worth the money… And now I fully understand why this place is almost fully booked until the 2nd quarter of 2020.